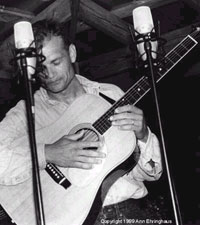 NOAH PALEY
P.O. Box 506
Hatteras, NC 27943
phone: (252) 986-2402
fax: (252) 986-9949
npaley@mindspring.com

Noah Paley picked up his guitar in 1999 after a two-decade hiatus and began writing songs. Within months, he was performing them before enthusiastic audiences at theaters, coffeehouses and festivals in and around North Carolina. In January, 2004, Paley opened for Grammy-award-winning saxophonist David Sanborn at the Carolina Theater in Durham.
The Acoustic Café on UMass Public Radio selected Paley's second CD, Small Truths, as one of the best CDs released in 2002, along with albums by Norah Jones, Bruce Springsteen, Ryan Adams, and Richard Shindell. And a track on Small Truths made the Best of 2002 playlist aired by Kansas Public Radio, along with selections by Eva Cassidy, Gillian Welch, James Taylor, Dixie Chicks, and Patty Griffin, among others.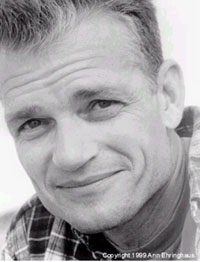 Paley was a finalist in the 2002 Carolina Calling talent competition, and appeared on a June, 2002 episode of the music variety show, which was rebroadcast statewide on UNC-TV in October, 2002. He was a semi-finalist in the 2002 Independent Music Awards, and was selected to showcase at the 2002 ArtsMarket by the North Carolina Arts Council. Paley also appears in the NC Arts Council's 2002-2004 Touring Artist Directory. In November, 2000, the NPR affiliate in Chapel Hill, WUNC-FM, chose Paley's song "Moonlight Still" for inclusion on the Best of Back Porch Music Vol. III compilation CD, along with songs by Doc Watson, Alison Krauss, and Nickel Creek. Several of Paley's songs have received high marks in the Billboard and John Lennon songwriting contests.
Paley's work has been praised by critics from Georgia to Oregon. His debut CD, Sticks & Stones (October, 1999), was dubbed "perfectly formed" by Playgrounds Magazine and "magic" by The Eugene Weekly. WRFG-FM in Atlanta has called Small Truths (May, 2002) "a wonderful recording," and The Ocracoke Observer described it as "a delicious piece of musical art . . . produced to perfection . . . ."
Production of Paley's third CD of original music, Better Days, is scheduled for completion in April, 2004. Better Days will feature performances by an array of top-notch musicians, and should be released shortly after production is complete.